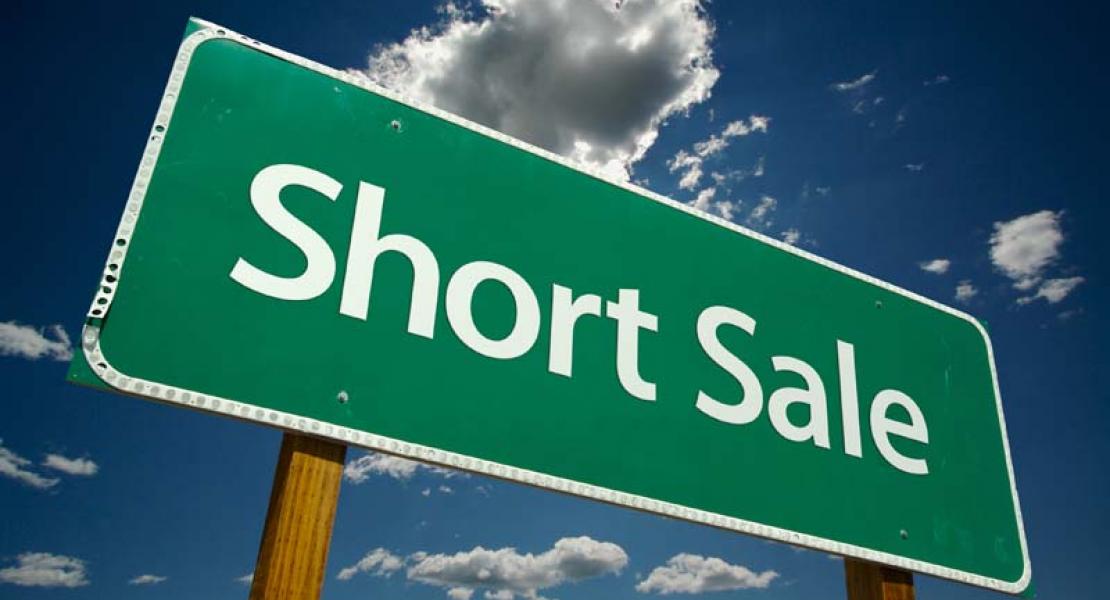 The Home Affordable Modification Program (HAMP) proved to be a failure. In part, this has triggered an increase in the number of short sales.
PART I: THE PROBLEM
The Home Affordable Modification Program (HAMP) proved to be a failure. In part, this has triggered an increase in the number of short sales. As a result, the short sales process has presented a great deal of frustration as well as challenges to the real estate community due to countless reasons including:
Limited experience. Many REALTORS are new to the short sales process; a difficulty which is compounded by many lenders' lack of understanding a specific market and lack of sufficient and experienced staff to process short sales. Even if the REALTORS are experienced, most servicers are under-staffed and ill trained, making negotiating short sales extremely difficult and challenging.

Absence of a uniform process and application. Currently, both short-sales documents and processes are lender specific, making it very difficult and time-consuming for REALTORS to become knowledgeable and efficient in facilitating these transactions. The general rule with short sales is there is no general rule.

Multiple lenders. When more than one lender is involved, the negotiations are much more difficult. Second lien holders often hold up the transaction to exert the largest possible payment, in exchange for releasing their lien, even though in foreclosure they will receive nothing.

Lack of Communication and Authority. The response time varies greatly. It is very difficult to communicate with the Loss Mitigator assigned to the file. They are notoriously slow in retuning calls and very rarely provide email addresses. Most of all it is extremely rare to ever speak to someone of authority.
PART II: THE PROPOSED SOLUTION… A UNIFORM PROCESS
On November 30, 2009 the Treasury Department issued supplemental directive 09-1 aimed at reducing foreclosures. The directive came as a supplement to the Home Affordable Modification Program (HAMP) which was designed to apply a uniform process for loan modifications for primary residences for eligible borrowers. Unfortunately, the modification process proved to seldom work and many homeowners have been unable to modify their loans and keep their homes.
Accordingly, the Treasury Department recognized the epic failure of mortgage modifications. As a direct result a new program has been developed to minimize foreclosures and attempt to provide Home Affordable Foreclosure Alternatives (HAFA). The main component of HAFA is to establish a uniform process for short sales. The second component is to provide a uniform process for Deeds-in-Lieu-of Foreclosure.
The reality is that only certain loans qualify for the new guidelines so it is questionable, what impact, if any, the new requirements will have on short sales in Southwest Florida. This program takes effect April 5, 2010, however, lenders have to option to voluntarily implement it in advance if they meet certain requirements. The program expires December 31, 2012. Any short sale contract entered into after that date will not fall under these new guidelines.
A. Lender Requirements : To fall under mandatory compliance guidelines the lender must:
Originate Fannie Mae or Freddie Mac Loans. If the servicer is presently participating in HAMP then compliance with these guidelines are mandatory.

If the servicer is not part of Fannie Mae or Freddie Mac they must have signed an agreement from the federal government by December 31, 2009 if they elected to participate in this program. Presumably there are financial incentives to encourage voluntary participation.

For those lenders who or mandated or who elected to participate and hold a second or third mortgage position they must agree to accept the lessor of 3% or $3,000.00 as payment in full of their second or third loan.

For those who elected to participate they must agree to accept the net short sale proceeds as payment in full of all outstanding indebtedness. At closing they must agree to release the borrower/seller from liability and forego any claim for cash contribution or promissory note.

Roadblock: One big exception to participation involves any loan where private mortgage insurance (PMI) is involved. In these cases, the PMI company can voluntarily opt out of compliance despite the fact the underlying loan was a Fannie Mae or Freddie Mac Loan. In reality, in absence of compelling government incentives there appears little likelihood that any loan involving PMI will agree to this process.
B. Seller Requirements: To qualify for this new uniform process the borrower/seller must meet the following criteria:
The seller must demonstrate that the property is the Seller's primary residence, no exceptions.

The first mortgage must have originated prior to January 1, 2009.

The outstanding loan balance must be $729,750.00 or less.

The mortgage must be presently delinquent or default is reasonable foreseeable.

The present mortgage payment must exceed 31% of Sellers present gross income.
Unfortunately, many loans, particularly small independent banks are not a part of Fannie Mae/Freddie Mac and therefore are not bound by these guidelines. More importantly the vast majority of the short sales in Southwest Florida involve either investment property or second homes which do not met the primary residence requirement set forth above. Additionally, many primary residences have mortgages which exceed the loan balance limit of $729,750.00.
C. Preapproval Requirements:
Previously, banks as general rule, refused to act upon pre approval requests. Lenders often took the position that market conditions could change and pre-approvals were speculative in nature by putting the cart in front of the horse.
Under these new guidelines homeowners are encouraged but not required to first seek to modify their loans through HAMP. This requirement is not mandatory however, the same paperwork for HAMP is required if the homeowner (seller) seeks to obtain advance approval of a short sale.
Mandatory Criteria: Furthermore, to qualify for preapproval the following conditions must be met.

The property must be listed with a licensed real estate professional which is regularly doing business in the community where the property is located (chalk one up for NAR Lobbyists).

The listing agreement must provide a cancellation clause stating the Seller may cancel without notice and without paying commission if the property is conveyed to the mortgage holder. (My fear is that if borrowers are guaranteed to be released they may opt out of short sales under this program and simply pursue Deeds-in Lieu of foreclosure). Experience has demonstrated however, this has a more detrimental impact on credit.

The parties must demonstrate the sale is an arm's length transaction between non-related parties (as supported by affidavits).

Buyers may not flip or reconvey the property within 90 days of closing.

A notarized hardship affidavit, under oath, must be signed, by the seller. A simple hardship letter is no longer acceptable.

A list of a junior lien holders must be provided at the time the preapproval request is made.

Initial 120 day Approval Period. Under this new process, short sale preapproval may be obtained and the minimum net proceeds can be determined prior to listing the property. Once the preapproval is obtained, Banks will be required to honor the minimum net price for an initial period of 120 days. Three additional (3) month extensions may be granted for a total of 12 months to allow the borrower to sell the house.
D. Acceptable Closing Costs
When settlement statements are submitted for preapproval the closing costs must be reasonable and customary for the market where the property is being sold. Said costs have been defined as:
Negotiated real estate commissions up to a maximum of six percent of the contract sales price. Lenders cannot request a reduction of the listing agreement even if one agent is on both sides.

Title searches.

Reasonable settlement escrow/attorney fees.

Transfer taxes (documentary stamps).

Termite inspection and treatment as required by law or contract.

Real estate taxes (presumably to include assessments).

Relocation expenses for borrower/seller of $1,500.00.
Alternatively, the preapproval process may set a limit on the allowable closing costs in advance not to exceed a percentage of the list price if this option is selected by the lender. The commission under the agreed fixed closing cost percent may not be reduced. Additionally, the seller shall still be entitled to the $1,500.00 relocation credit. In no event may the buyer or seller receive any commission from the transaction.
E. Minimum Acceptable Net Proceeds
As part of the preapproval process, each lender must develop and maintain on file a written policy that describes the basis on which the minimum net proceeds will be determined.
The policy may incorporate such factors as local market conditions, customary transactional costs and the amounts that may be required to release any subordinate liens on the property. A servicer's policy for determining the minimum net proceeds must be consistently applied for all loans serviced for that investor. The minimum net may be expressed as a fixed dollar amount, as a percentage of the current market value of the property, or as a percentage of the list price as approved by the servicer. After signing a preapproval letter the lender may not increase the minimum net requirement until the initial termination date is reached (not less than 120 calendar days).
F. Getting on Board
Once the eligible borrower/seller has completed the requisite HAMP forms and requests a short sale they may avail themselves to the HAFA Program. It would make sense for a seller to jump through these hoops if he or she desires to ultimately be absolved of the outstanding deficiency.
Once the borrower or seller informs the bank they wish to pursue a short sale under HAFA the bank must send out a short sale agreement (see sample) within 30 days. This agreement must be signed and returned to the servicer within 14 days. The short sale agreement will initially allow the borrower 120 days to sell the house with the above mentioned three (3) three month extensions.
G. Timelines for Request for Approval of Short Sale (RASS)
Provided the borrower/seller qualifies for HAFA and provided a pre-approved price had not been agreed to by the lender the timelines for approving a short sale are as follows:
Within 3 business days of receiving an executed purchase offer, the borrower/seller must submit a completed RASS to the lender, including a) a copy of the sale contract and all addendums b) buyer documentation of funds or pre-approval/commitment letter; and c) all information on the status of subordinate liens and/or negotiations with subordinate lien holders.

Within 10 business days after the lender receives the RASS with all required attachments, the lender must approve or deny the request and advise the borrower.

The lender may require the closing to take place within a reasonable period after it approves the RASS, however, no sooner than 45 days from the date of the initial sales contract unless mutually agreed by all parties.

The lender must release its first mortgage lien within 10 business days after receipt of sales proceed from a short sale.

The lender must waive all rights to seek deficiency judgment and may not require a promissory note for any deficiency.
H. Foreclosures
A lender may initiate foreclosure during the HAFA Process, however, the lender may not complete a foreclosure sale:
While determining borrower's eligibility and qualification for HAMP or HAFA.

While awaiting the return of the Short Sale Agreement by the 14 day deadline.

During the term of a fully executed Short Sale Agreement (while the borrower seeks to sell).

Pending closing based on an approved sales contract per the RASS.

Pending transfer of ownership via a DIL by the date specified in the SSA or DIL Agreement.
I. Unchartered Territory
The entire HAFA (Home Affordable Foreclosure Alternatives) Program is intended to bring forth uniform guidelines and a streamline process for short sales. Unfortunately, how long banks will take to qualify individuals for this program is uncertain.
New forms are being developed to assist sellers and agents with this very regimented process. It is questionable how many sellers and/or agents will take advantage and comply with these strict guidelines. The one thing is for certain, realtors should encourage sellers who fit this criteria to act quickly. A preapproved short sale will clearly sell faster than one that is not. Furthermore, a seller may take comfort he or she will be relieved of future liability.
For all those who elect not to participate or fall outside these guidelines business will remain as usual. Short sales will continue to be processed in the same hap-hazard manner. It will be in the poetic words of David Byrne it will remain … "same as it ever was…same as it ever was."