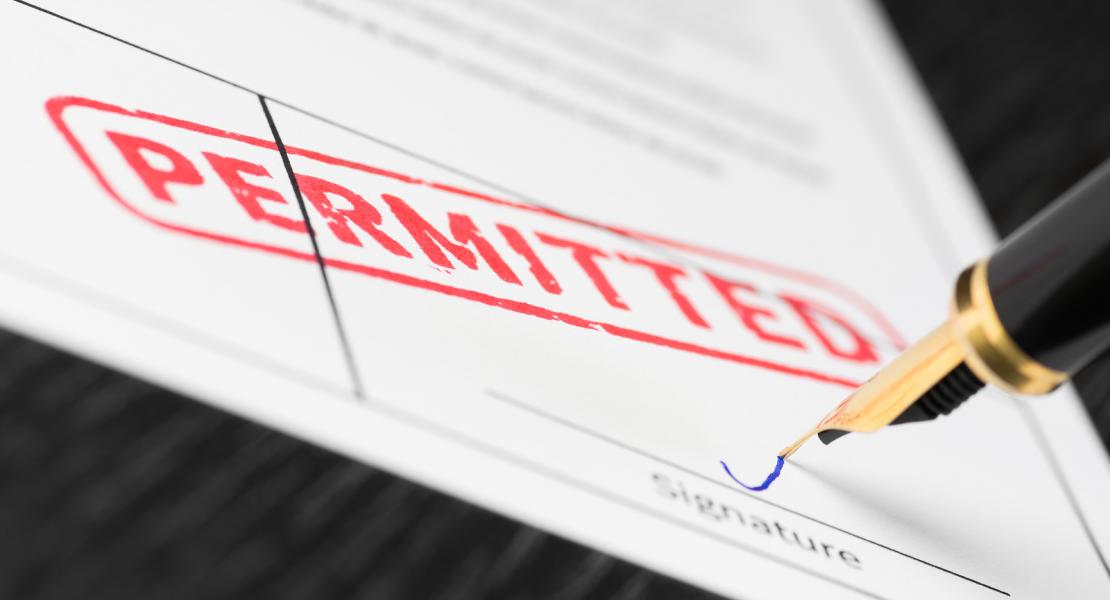 Open permits are becoming a prevalent issue with residential real estate closings in Collier County Florida. This has become particularly true following Hurricane Irma in the fall of 2017. Although technically, open permits are not a title issue, they are nonetheless an inspection issue that is required to be addressed pursuant to the sales contract.
Ironically, the mention of open permits did not appear in many standard form sales contracts until the past decade. In fact, the issue of open permits did not even appear in city or county estoppel letters until as recently as January 2017. As a result, when most owners purchased their property this would not have been a requirement to resolve as a condition of closing. Open permits were easily overlooked unless the seller was aware and brought this to the buyer's attention as they did not appear in the estoppel letter. Today open permits have turned into a revenue machine for the local governments to collect fees to both re-open permits as well as inspect the work which was previously performed.
Even though a great length of time may have elapsed, as much as two full decades, these open permits are creating havoc for sellers when they now appear on the required city or county estoppel letter that must be furnished to the buyer prior to closing. It is the seller's responsibility to formally address this problem even if this issue occurred prior to their period of ownership of the property. Unfortunately, the city of Marco and Collier County did not previously reveal or disclose permits that remain open. As a result, there has been an increasing number of open permits on countless properties that are appearing that closing agents are insisting be closed as a condition of closing.
To make matters worse, if an open permit was never formally closed and the building code has since changed, it will be necessary for the property owner to bring up to date the scope of the work which was previously performed to comply with present-day building codes. The requirement of bringing an item up to code can create a tremendous financial burden upon the property owner. Unfortunately, this is not covered by either a title insurance policy or a homeowner's insurance policy.
Recently, an individual had to spend nearly $7,500.00 due to his pool company failing to properly close out a pool permit well over a decade ago. This simple oversight required the pool electrical to be brought up to code, the pool filter pump was required to be relocated and re-piped to be further away from the house (36 inches versus the previous 30 inches). Better access was now required for the electrical box mandating the seller to clear out bushes around the pump and add a bridge to walk over the new piping to allow access to the electrical. The Seller also had to install alarms on all doors and windows that access the pool on the lanai. If the permit had previously been closed, out all of these items would have been grandfathered in.
If an open permit does appear that needs to be addressed, the seller must address the item. If our office is required to undertake this additional work it is outside the work commonly required with a standard residential closing and will result in additional fees for each permit to be closed. Even with our help, the scope of assistance we can provide may be limited. We cannot provide access to the seller's property or visit the City or County offices.
To assist sellers, we are glad to provide this information to them, including the contact information at the city or county that they will need to coordinate with. May we suggest they first start by reaching out to the contractor that was involved in pulling the permit. Hopefully, the contractor is still in business. If a matter involves a final inspection for a pool or dock, the city or county will require a survey that shows the location of the improvements. We can assist with this process but will need to collect the cost of the survey involved.
If an open permit is discovered we will immediately inform the Seller and suggest that if the property is located on Marco Island they call the city at 239-389-5059 and speak to them directly regarding exactly what actions are required to close the permits. If the property is located within the county, Collier County's contact number is 239-252-2400. We encourage the seller to act on their own if they are in town and the contractor is no longer in business, but if any problems arise during the inspection, it will become necessary for the seller to hire a licensed contractor.